Ziplining In Ambergris Caye
---
---
Altun Ha Mayan Ruins and Zipline Canopy Tours
4 persons: USD$124.00 per/ person
5 persons+: USD$100.00 per/ person
Youngest Allowed: 3 years old
Heaviest Allowed: 350 lbs
Tour Duration: 3 hours
Special offer: Belize Cave Tubing, Zipline, and Altun Ha Mayan Ruins – Full day packages – Group of 4+: USD$150.00 per/ person – Call: 011-501-600-2631
Our Belize Zip Line Canopy tours is designed to last approximately 3 hours from Belize City. This is includes a 50 minutes drive from Belize City to The Zip Line Site. As we drive to the zip line site we will be narrating the history of Belize and its people to you. When we arrive at the zip line site we will have a shore rest room break. After the break we will gear you up for the thrilling zip line canopy tours. You will be going from platform to the next approximately 150 feet + in the canopy of Belize's rain forest. After the zip line you will be dropped off at your hotel, Belize City Cruise Port, The Airport, or at the Water Taxi to the Islands
Visitors staying on Ambergris Caye, San Pedro, and Caye Caulker are asked to board the 6:00am ferry or the 6:30am ferry to Belize City. When you arrive in Belize City we will be on the dock with a sign that reads your name.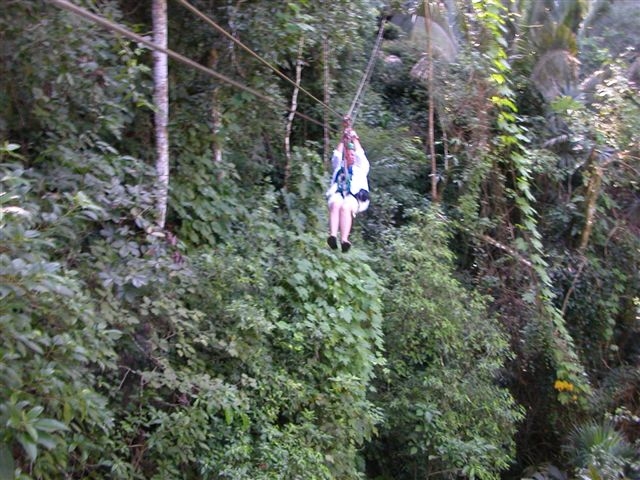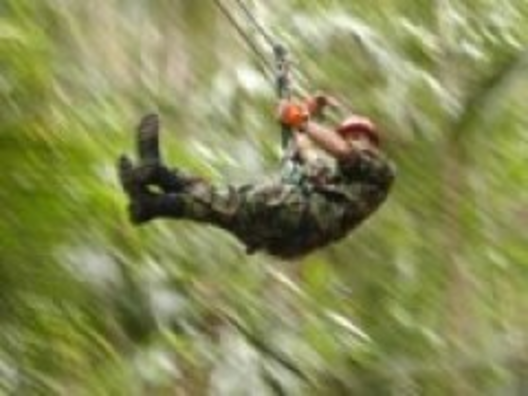 Speed: 42 M.P.H.
We also offer our tours to kids of all ages. So if you are on a cruise or just visiting and wish to do an activity with kids, let us know and we will try our best to accommodate you. Below are picture of cave tubing and zip line with kids.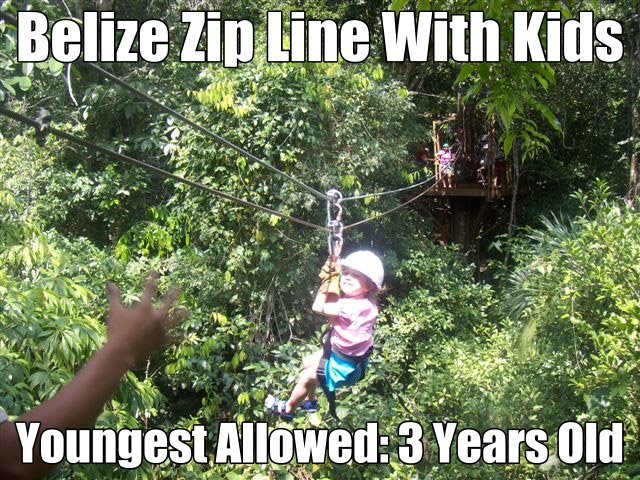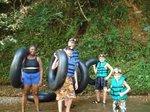 6 persons and more: $55.00 - SPECIAL PROMOTION
Duration: 3 hours
The price of our zip line canopy tour may vary depending on the number of persons booking. This is because we offer strictly personalize services
Special arrangements are made for cruise ship passengers and visitors staying in Ambergris Caye, Caye Caulker, and San Pedro.
Call us: 011-501-600-2631